A 250 square meter venue, versatile and multi-functional. A place that fosters creativity.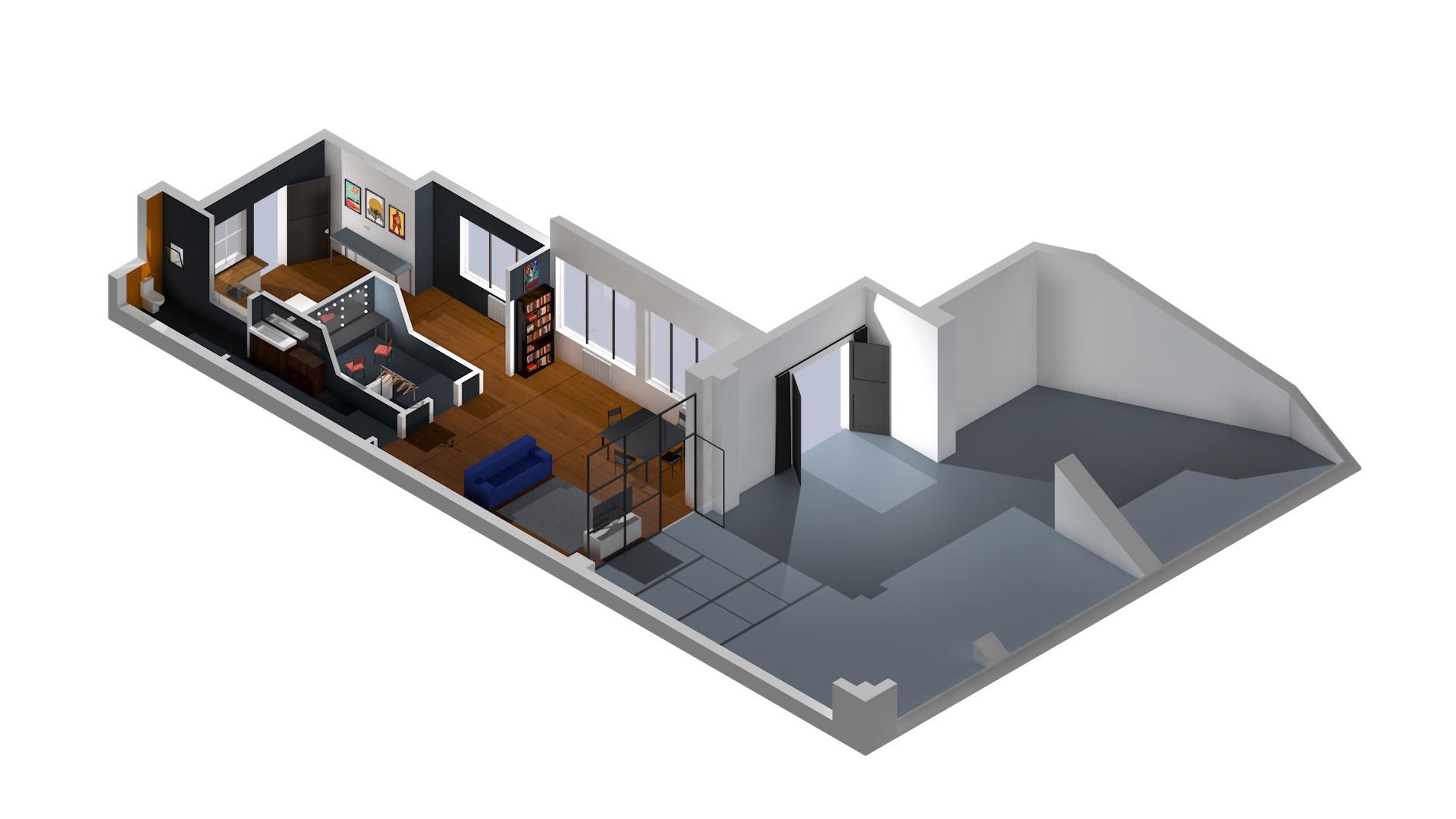 The venue versatility enables to create installations of all kinds, from domestic settings to background shots.
Sarca78 provides furniture, stage installations, technical equipment and facilities which allow to minimize schedule and cost even for small productions.
Click here to visualize the detailed floor plan!

Thanks to close collaborations with scenographers and set designers, it is possible for us to access furniture elements of various styles.
Please fill out the form below and you will be contacted by our team, send an e-mail to info@sarca78.it or feel free to call 392 9847931.